Wanna meet some new bloggy friends?
Hop on over to Lynette's Blog by clicking on the button below. She has organized a fantastic post that can connect you to many wonderful new blog friends! Thanks Lynette, for this fun idea.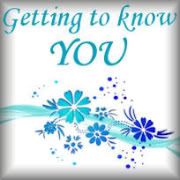 And I love the idea of Following a blog. If you have not tried this already, it is a great way to get updates every time a friend does a new post! It is also an efficient way to stay up to date with fellow bloggers. If you are a giveaway junkie it is a great way to not miss a thing.
Or are you new to Blogger? Following, as well as commenting, are great ways to network, and meet new bloggettes/bloggedeers. My very cool buddy Flamingo Mama taught me some bloggy networking basics, and I pass the love on to you!
Are you a reader of this blog, but are not Following yet? I would LOVE to meet you!
Not sure if you should follow?
Well... do you love Jesus? do you love decorating (wink, wink). O.k., just the Jesus part, really. And even if you don't... but are very willing for me to ramble about how much I love Him and want you to know that He loves you too ??? You are officially my friend. :)
Won't you Follow along, and join me in my passionate ramblings?? (Fellow Following Addict Instructions: click on the right sidebar Follow Thingy to Follow along!)